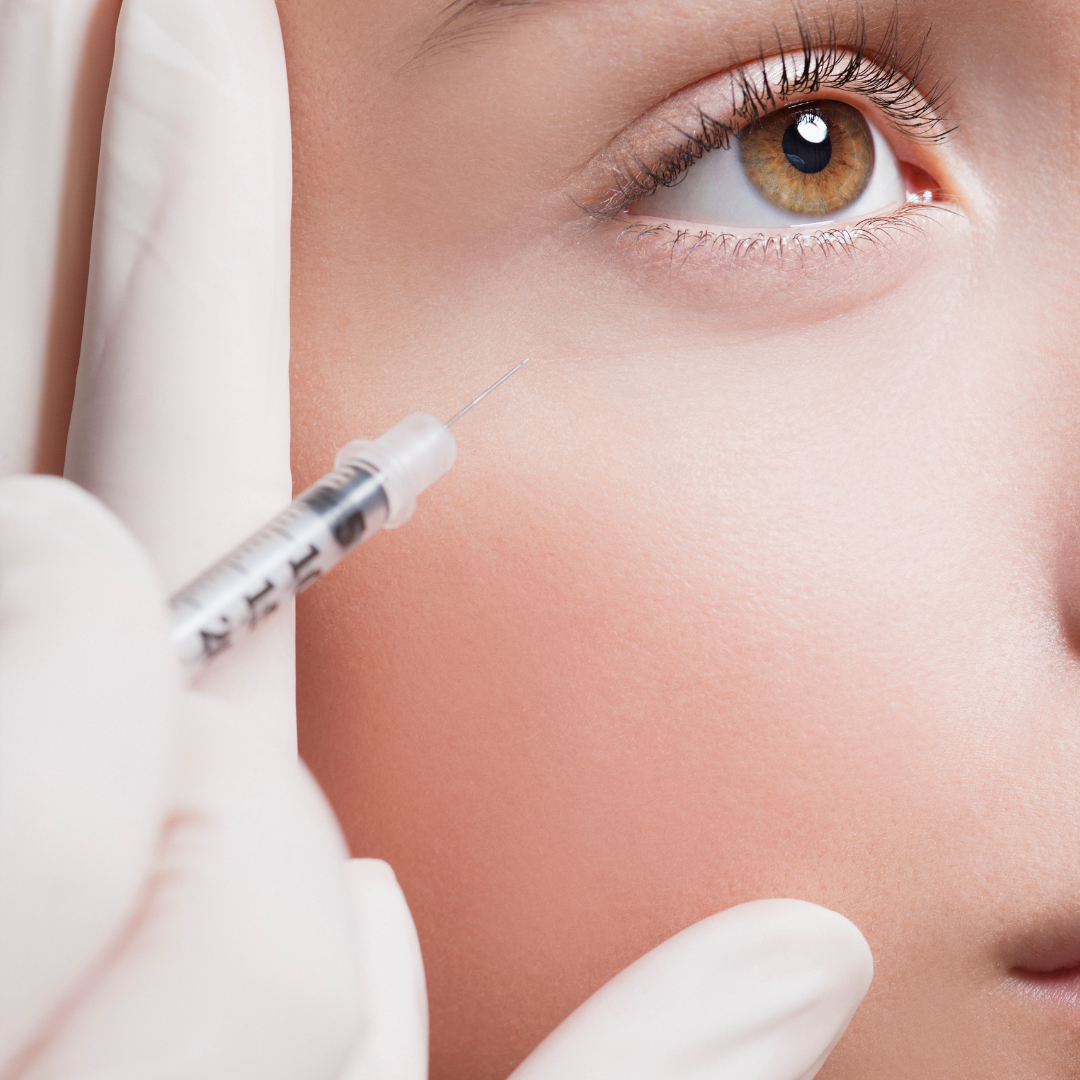 Whether you are troubled by frown and forehead lines, crow's feet, chin puckering or bunny lines, then Anti-Wrinkle Injections can help you achieve a fresher, revitalised appearance.  
What are Anti-Wrinkle Injections?
Anti-wrinkle injections are truly one of the most popular aesthetic treatments! Anti-wrinkle injections are an amazing treatment for relaxing the muscles in your face to smooth out lines and wrinkles, such a crow's feet and frown lines.  
It is no secret that as we age and mature, more lines and wrinkles appear, leaving us with common facial creases that can have a detriment to our confidence. Muscle-relaxing injections are a quick and instant fix for softening and smoothing out those unwanted wrinkles and lines. 
Results from these injections can also be optimised with any other anti-ageing treatments, as part of your own tailored plan.  
Anti-wrinkle injections can be used for:
Forehead lines

 

Frown lines

 

Bunny lines

 

Crow's feet

 

Chin dents

 

Brow lift

 

Smoker's lines

 

Bruxism 

 

Hyperhydrosis

 

Nasolabial folds

 
How do Anti-Wrinkle Injections work?
As time passes, excessive muscle activity slowly reduces collagen, the vital protein that structures our skin, leading to the development of creases. The anti-wrinkle injections ease the tension in these muscles, resulting in a smoother complexion and a deterrence against wrinkle formation. Although this sought-after solution focuses on the treated muscles, it doesn't hinder the natural function of the surrounding muscles. So, you can express yourself freely – smile, laugh, frown or make any face you desire – with fewer wrinkles!  
How long does Microneedling take to work?
Anti-Wrinkle treatments have been so popular and established in the cosmetics industry since due to its remarkable results combined with the fact that it has minimal risks and no recovery time. For facial lines and wrinkles, results are noticeable from just two to 14 days after the injection and last for up to six months.
What is the downtime for Anti-Wrinkle Injections?
Fortunately, downtime is minimal, and you can usually return to normal activities right away!  
Book a Consultation
Begin your journey with Whyte Aesthetics today!
Do Anti-Wrinkle injections hurt?
Our anti-wrinkle injections are relatively a pain-free procedure. All you need to worry about is a quick injection(s) and then, that's it! You can just enjoy the benefits of this ever-popular treatment.  
How many Anti-Wrinkle treatments will I need?
Anti-wrinkle injections for facial lines are not permanent results; we recommend repeat treatments every 3-6 months to maintain and boost your results! As time passes, you will notice that the repeat treatments are increasingly effective and are more likely to last longer with each subsequent treatment. 
Roxana is a fabulous practitioner. I had Botox and she recommended me do Profhilo and the results speak for themselves. Thank you for a great recommendation and your magic hands Roxana.
Explore Face Treatments
Find here the latest procedures for restoring lost value, lifting the face, or reshaping facial features. Achieve the look you want with Whyte Aesthetics today.
Precare
Aftercare
Gallery
Precare
Your medical practitioner will inform you of anything you need to know before your treatment, so do not hesitate to ask any questions!
However, we do understand that you may want to start preparing for your procedure and be informed of general pre-care advice:
Avoid consuming alcohol at least 24 hours before undergoing botox  injections, as the substance can act as a blood thinner, and increase the possibility of bruising. 
You should also avoid medications that can thin blood and increase the possibility of bruising.
Avoid shaving the area that will receive the anti-wrinkle injections (whether this is wax, laser or cream) and avoid products with 'anti-ageing' ingredients such as retinol, glycolic acid, and AHAs.
Make sure you are not wearing makeup on the day of the procedure and that you was well, as otherwise, some may feel a bit lightheaded, especially if you are not a big fan of needles! 
Aftercare
Gallery