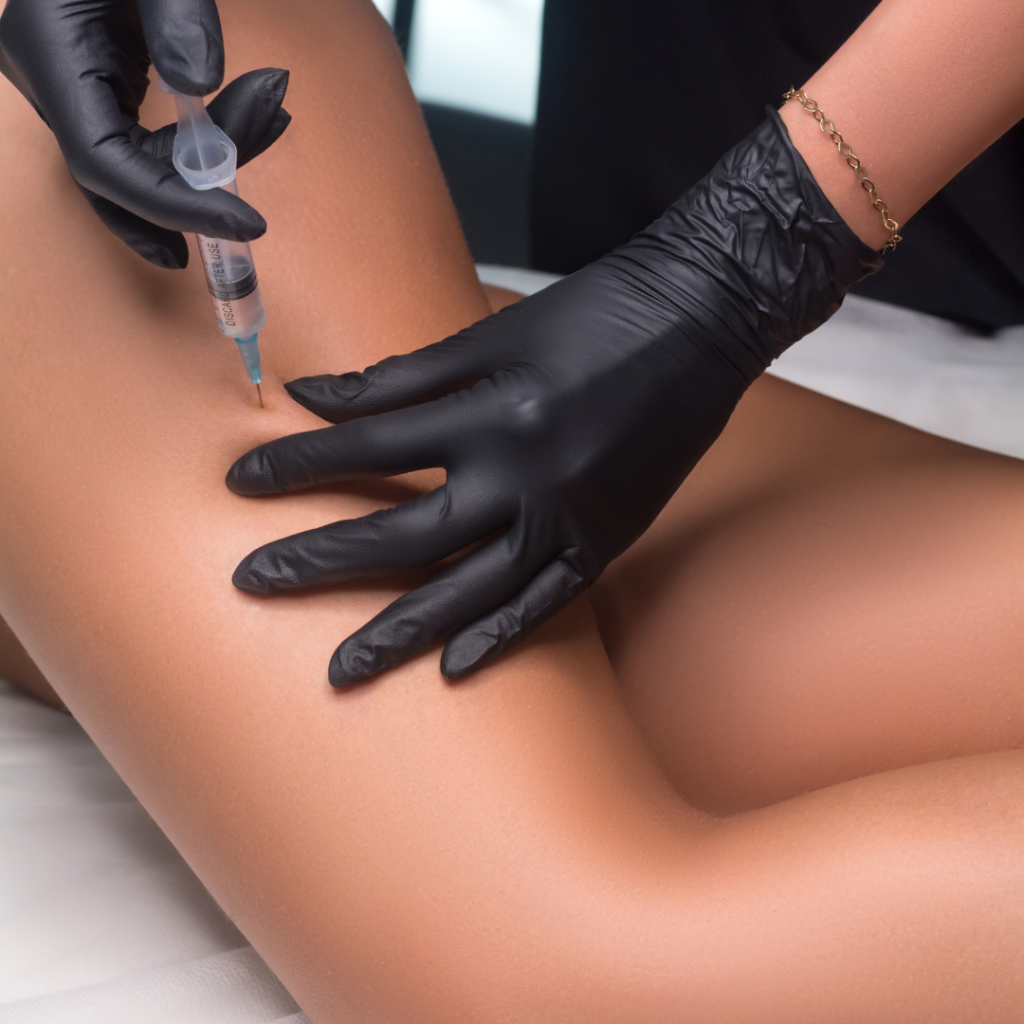 Explore our range of our non-surgical treatments for your body. Our advanced treatments are created to help you achieve the body transformation you desire, without the need for surgery.
Hyacorp Body Fillers
Enhance your body contouring with Hyacorp. Hyacorp's hyaluronic acid body fillers offer a minimally invasive way to achieve your desired body volume, with immediate and natural results.
SMARTDiode Laser Hair Removal
Eliminate unwanted hair safely and effectively with SMARTDiode Laser Hair Removal! A fast, pain-free solution for smooth, silky skin.
Aqualyx Fat Dissolving Injections
If you are worried about fat bulges but you do not want to resort to surgery, Aqualyx Fat Dissolving Injections at Whyte Aesthetics may be the perfect solution for you.
Mesotherapy
Mesotherapy offers an incredible solution to achieving your skin and body goals. Whether you're aiming to rejuvenate, firm up, or brighten your skin, or tone specific areas of your body, this versatile treatment has got you covered.
Plasma Pen
Get rid of unwanted skin lesions, moles, skin tags and milia with the safe, non-invasive and effective Plasma Pen! This technology does not require the use of a scalpel or laser to remove excess skin, so no surrounding tissue will be damaged.