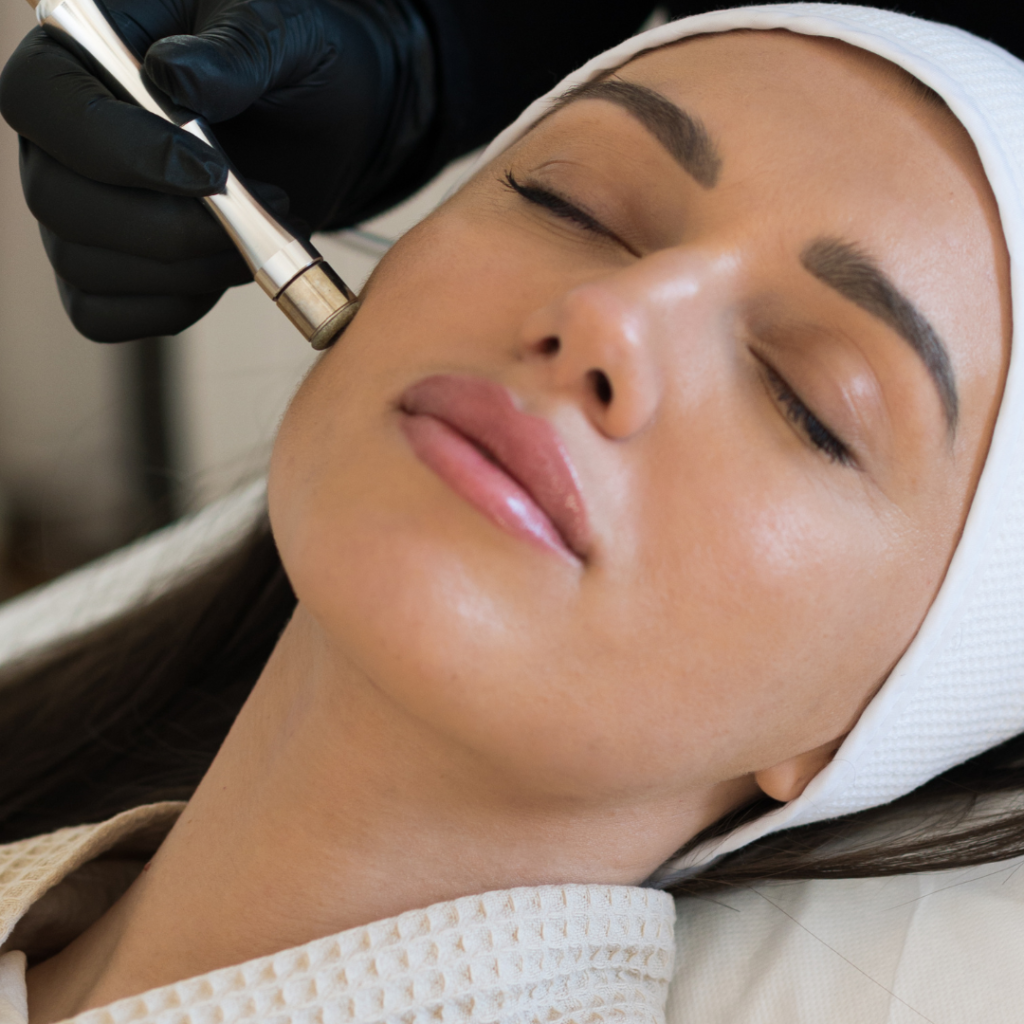 Our skin treatments can help tackle anything from acne, sun damage, to making your skin glow from within. Explore our treatments and discover how we can help you achieve the skin health you deserve.
HydraFacial
Do you feel like your usual, everyday skincare routine is not cutting it anymore? Do you have an event coming up and you want your skin to look its best? HydraFacial is the treatment for you.
Mesotherapy
Mesotherapy offers an incredible solution to achieving your skin and body goals. Whether you're aiming to rejuvenate, firm up, or brighten your skin, or tone specific areas of your body, this versatile treatment has got you covered.
Microneedling
With Microneedling, you can maintain fresh and healthy skin, helping you give the youthful, glowy appearance you desire. This procedure speeds up the renewal process of your skin, which helps to restore vitality to the face and neck.
RF Microneedling
Microneedling offers unparalleled collagen stimulation therapy by harnessing the body's natural ability to regrow and repair the skin. Radiofrequency microneedling is an incredible treatment which promotes scarless healing and natural collagen reproduction.
PRP (Platelet-Rich-Plasma)
Often described in the media with dramatic flair as the "Vampire" or "Dracula" facelift, Platelet-Rich-Plasma (PRP) Therapy stands as a wholly natural approach to skin rejuvenation and restoration.
LED Light Therapy
Do you feel like your usual, everyday skincare regimen is not cutting it anymore? Do you want to boost your skin's health from within? LED Light Therapy is the perfect treatment for you.
Plasma Pen
Get rid of unwanted skin lesions, moles, skin tags and milia with the safe, non-invasive and effective Plasma Pen! This technology does not require the use of a scalpel or laser to remove excess skin, so no surrounding tissue will be damaged.