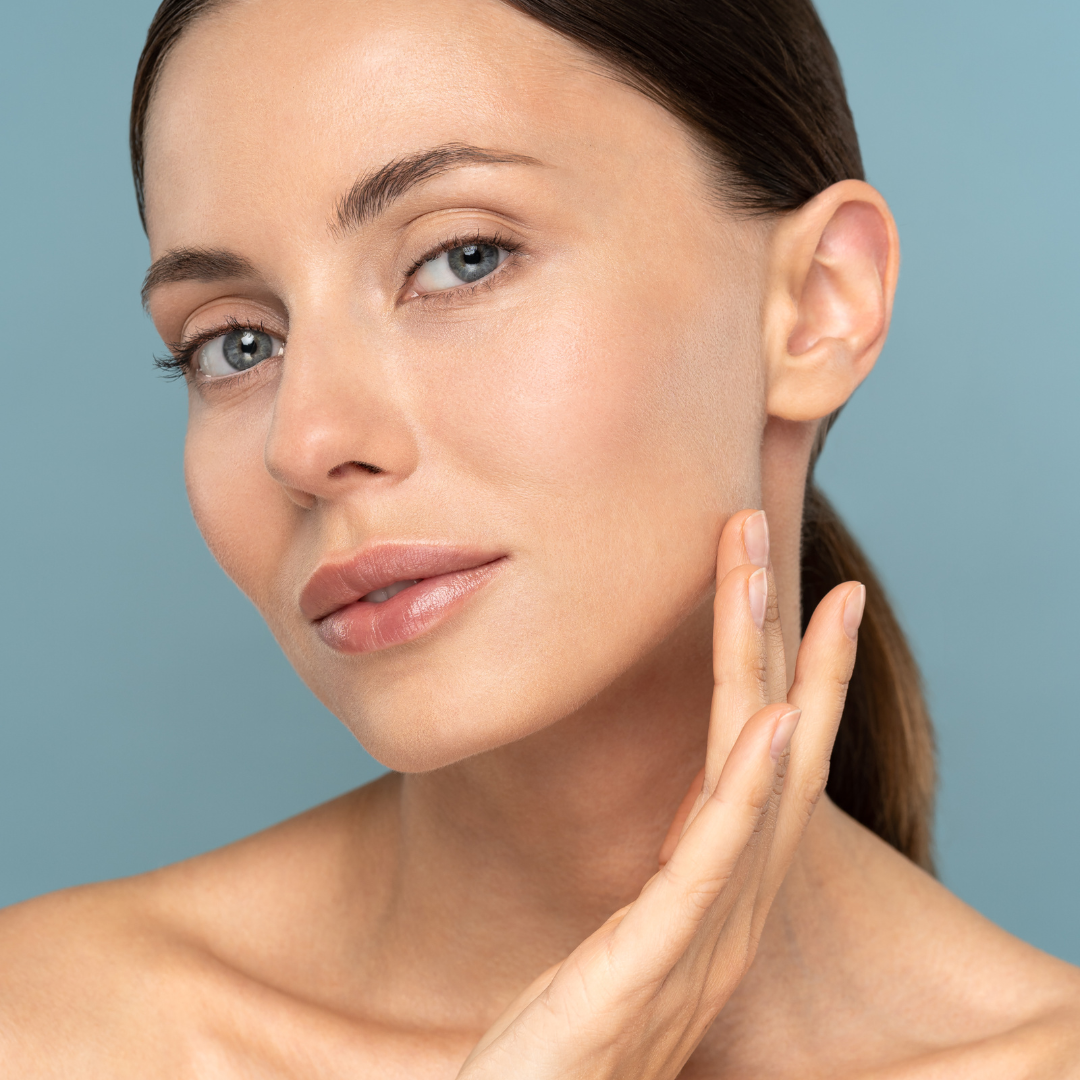 Revitalise and refresh your look through our Profhilo treatment, a cutting-edge, non-surgical 'facelift' helping you not only reshape sagging skin tissue but also provides a rejuvenating boost by deeply hydrating the skin.  
You can refresh your look through our Profhilo treatment, a cutting-edge, non-surgical 'facelift'. At the core of Profhilo, is 100% Hyaluronic Acid, a key component in dermal fillers. What sets Profhilo apart is its dual role as a bio-remodelling gel and a potent moisturiser that penetrates deep into the skin.
Unlike traditional fillers, Profhilo excels in addressing challenging areas such as around the eyes, chest, or hands, while proving highly effective in areas prone to laxity, such as the cheeks, jawline and neck.  
Profhilo can boost visibly firmer, tighter skin, a refreshed and plumper appearance, along with improved skin tone and texture.  
This treatment has truly taken the aesthetics industry by storm, earning widespread acclaim in the media for its remarkable age-reversing effects.
Schedule your consultation today to discover how Profhilo works wonders for you.  
Areas that can be treated with Profhilo:
Chest

 

Hands

 

Cheeks 

 

Jawline

 

Neck 

 
Like many injectable procedures, our medical practitioners will strategically administer Profhilo liquid at specific points and levels, a technique known as the 5-Point Lift. The gradual release of Hyaluronic acid initiates the production of collagen and elastin, rejuvenating your skin from the inside out. This process will add volume to facial areas that naturally lose volume with age. What sets it apart is its innovative approach, addressing not only deeper layers but also acting on the superficial layers of the skin. This specific dual action reduces fine lines and wrinkles while simultaneously replenishing volume. 
How long does Profhilo take to work?
Over the coming weeks after your treatment, the hyaluronic acid is slowly released, triggering the production of collagen and elastin. You should notice that your skin is becoming noticeably firmer and smoother after our weeks, as your tissue improves. It should be mentioned that optimal results should be observed after the second session of the treatment, with a recommended one month in between. This of course, will depend on your own situation, goals and needs. 
Is there any downtime with Profhilo?
In general, there is no downtime associated with our Profhilo procedures. It is possible to experience some minor bruising or swelling at the point of injections, however this should subside after a couple of days post-treatment. Other side effects, such as allergic reactions, are extremely rare. 
Book a Consultation
Transform your look today with Whyte Aesthetics
There is a minor discomfort linked with the injections, however, it is generally a painless procedure.  
How many Profhilo sessions will I need?
The number of sessions you will require can vary depending on your specific, own goals and needs. However, as mentioned above, it is quite normal to first have 2 treatments, with one month in between. Your progress will be monitored and your expectations will be discussed with our medical, expert practitioners.  
My skin has never looked or felt better. Roxana is truly passionate about skincare and it shows. She's always up to date with the most advanced tecghnology to make my skin look radiant and youthful. It's always a treat getting my skin looked after by her. And she's a lovely person to spend time with too. Highly recommend!
Roxana is a master at what she does. Her knowledge is really impressive and her understanding of skin science and how to apply the latest techonology to achieve results was really impressive. I am now a regular client of gers and will continue to be as having great skin makes you feel amazing
Explore Face Treatments
Discover the latest in aesthetic procedures for restoring lost value, lifting the face, or reshaping facial features. Achieve the look you have always wanted with Whyte Aesthetics and discover a new-found confidence within yourself.
The injections increase the skin's suppleness and firmness. If 2 doses are administered, one month apart, Profhilo typically lasts 6 months. Following the initial treatments, we do recommend to visit us every 6-9 months to maintain and boost!  
Well, the short answer is yes! It is a fast-acting, non-surgical solution to facelifting, and it is less intrusive and hazardous than other, similar procedures. You do get younger-looking, plumper, healthier skin as well as a glow that will make you look younger and refreshed.  
Precare
Aftercare
Gallery
Precare
Aftercare
Gallery